"The SiteWatch EnMS is AWESOME! I've already used the info captured in the first two weeks to cancel a HUGE electrical service upgrade that we actually don't need. This savings alone will pay for SiteWatch three times over!" — Facilities Director, Adhesives Manufacturer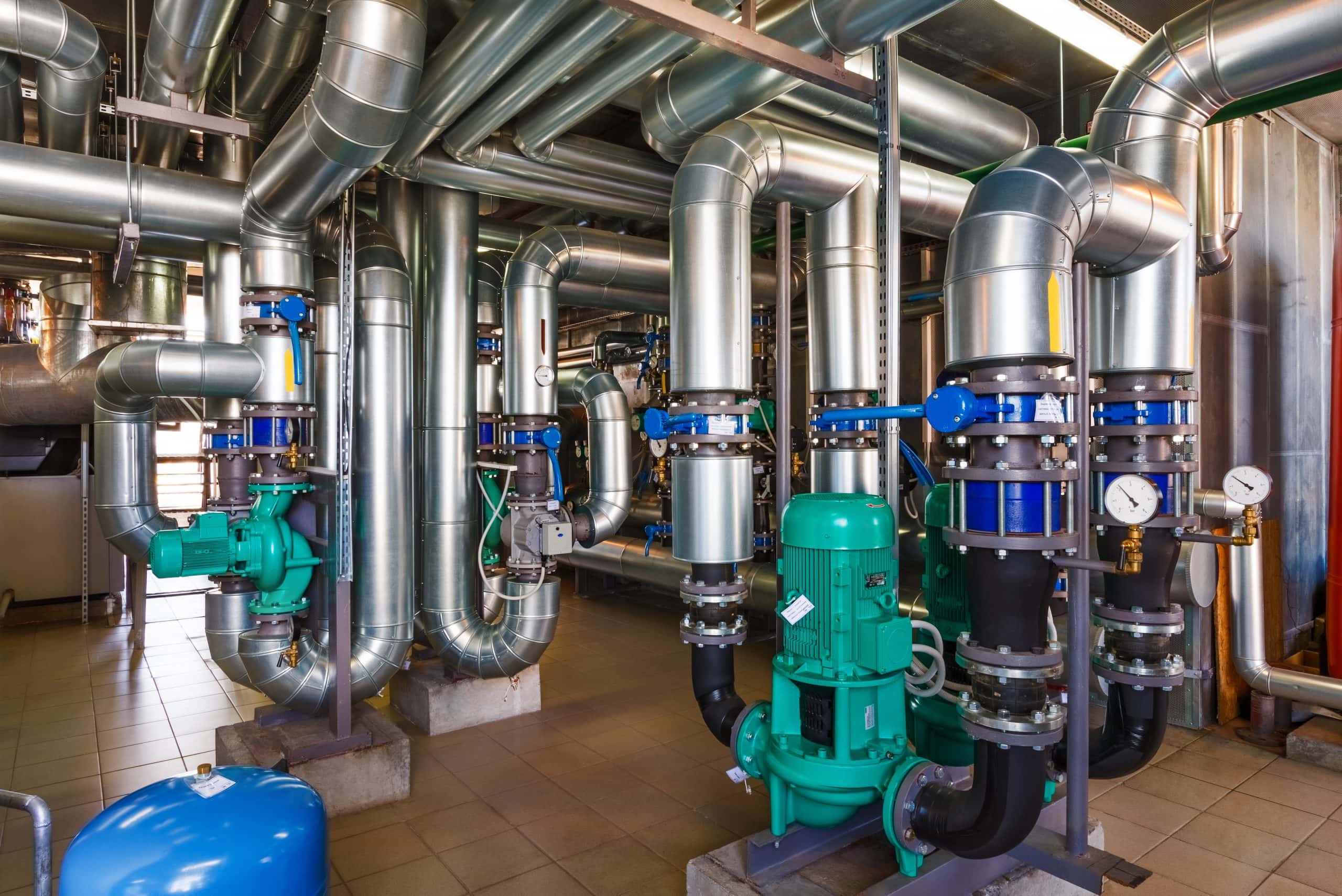 SiteWatch Operator Views are designed to provide useful alerts and reports to support their activities and processes. SiteWatch helps understand how real-time data can help with site operations, providing valuable insight into equipment use and reliability.
Once SiteWatch has captured operating information from a machine or group of machines, data is analyzed and made available in the form of graphs, charts, reports, and spreadsheets to machine operators, production managers, and any other key personnel. Our software offers unlimited 'seats', with easy-to-use data presentation and analytical tools in addition to a mobile device app.
Hands-on managers in facilities, maintenance, and operations appreciate SiteWatch's ability to present data in four intuitive formats: Time View offering real-time and historical graphs; Heat Maps to visually understand the magnitude of energy use over a period of time; Flow Charts to understand where energy is going; and Benchmarking to track energy use to another metric (i.e. outside air temperature, operating hours, or building area).
---
Users can easily:
View energy consumption

in kW or kWh or cost in dollars and cents

Switch views

from a 6 hour period to a day, a week, a month, or a year

Move backwards and forwards in time

to compare energy consumption and machine-performance today with an earlier period

Use multiple graphs and charts

to identify machine-health, operating-patterns, and signs of deterioration – in time to prevent failure

Export data

to a spreadsheet, or automate export of data to another SCADA or building management system
---
Graphs are quickly configurable:
In a tree structure, the user can select equipment, machine types, physical plant areas, or custom usage groups to be viewed
Equipment is organized based on your electrical hierarchy, allowing main feeds, panels, and machines to be tracked and intelligently aggregated
With a few clicks, view and compare a single machine, a group of machines, a production line, an entire building, or even multiple buildings around the country
Data is simply exported with a few clicks
---
How does SiteWatch support operators in real life? In the graph below, automated reporting of individual machine usage for three compressors identified an unexpected drop in electrical consumption. This reduction was caused by one of the compressors having a mechanical issue that was addressed prior to total failure due to early warning to site operators.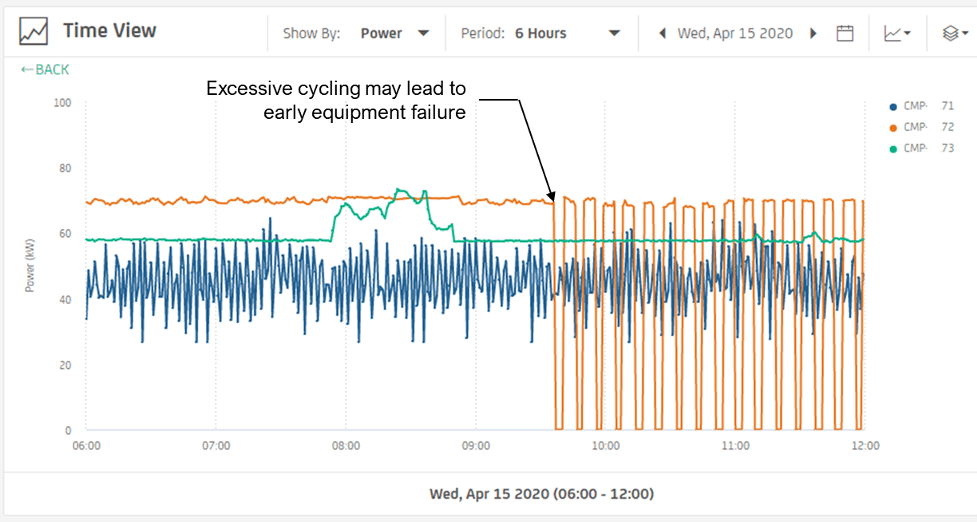 By fixing the problem before complete machine breakdown, the customer avoided more than $75,000 in replacement, installation, and rental equipment cost. The value to this customer was many times the total cost of SiteWatch for years of support!
---
There are many examples of SiteWatch's effectiveness presented in Case Studies and sample Client Reports.
Alerts can be sent to designated personnel when specific machines, usage groups, or custom groups (e.g. production lines) move out of their normal operating ranges for more than a period of time you can adjust – e.g. 30 seconds, 3 minutes, 3 hours or 3 days or even longer. This is a flexible, but reliable system for giving early-warning of machine deterioration likely to lead eventually to failure.
In a manufacturing environment where production-downtime can be extremely expensive, SiteWatch's ability to give early-warning can pay for its annual cost several times over with just one timely warning!