In 2018, SiteWatch adopted its 1st generation system for remote-monitoring of electricity use by manufacturers. Our system — including snap-on hardware, transmitter and the software platform — has worked well, expanding from 1 monitored factory in 2018 to 150+ today.
In the meantime, many manufacturers told us they also want to monitor other parameters within their facilities, so we developed our 2nd generation system called "SiteWatch 360" that can monitor almost all engineering variables — using the LoRa protocol — including all the common utilities (e.g., electricity, water, air, gas, steam) as well as any other variable such as temperature, pressure, flow, humidity, CO2, emissions, liquid levels, vibration, etc.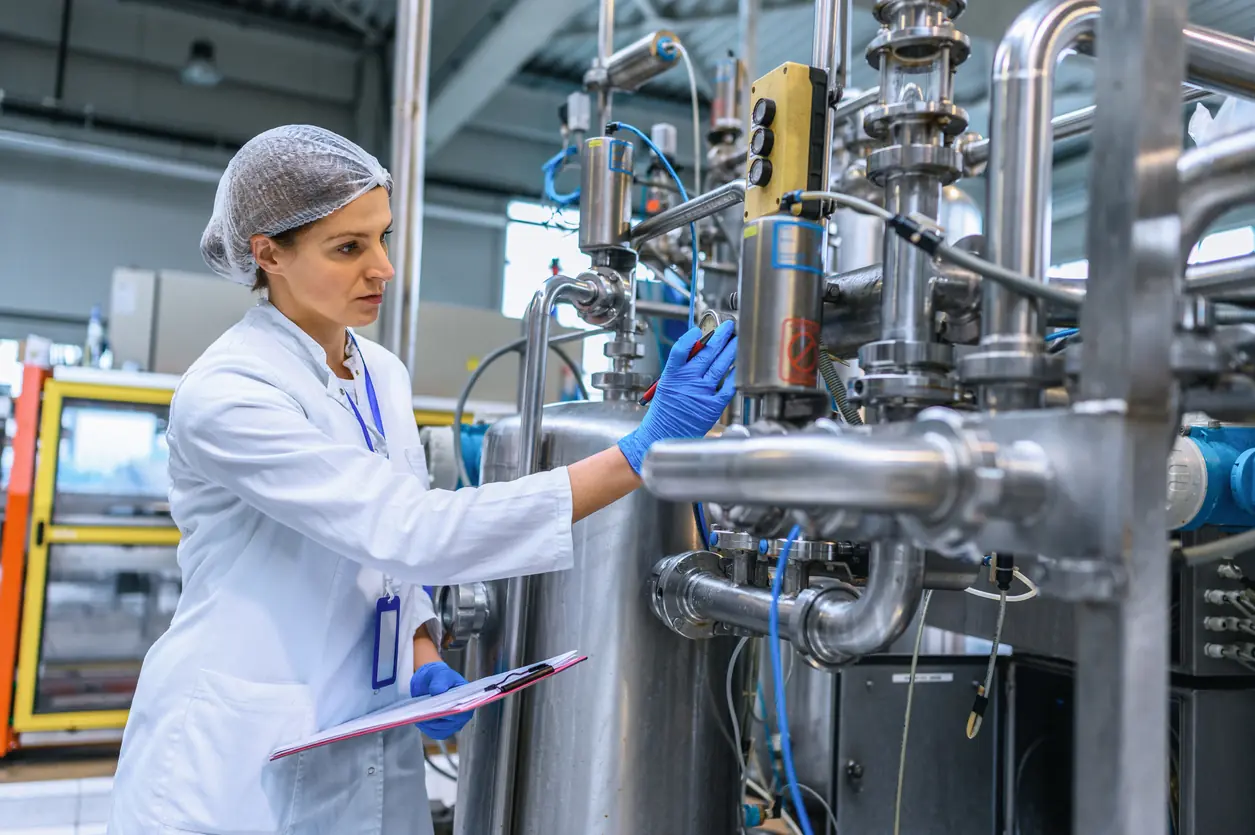 For non-electricity monitoring, we can capture signals from virtually any 3rd party sensor or meter that creates a signal. If there isn't one already in place, one has to be installed, but we can advise customers about the best types of sensors and meters, as well as the likely cost.
The system transmits all types of data via a "gateway" to our cloud, where it's analyzed, providing real-time graphs, charts, reports and alerts. These outputs can show total usage, peak use, run-time, average load, above average load etc., either for one machine or a production line at one location or multiple locations across the country — all on one dashboard.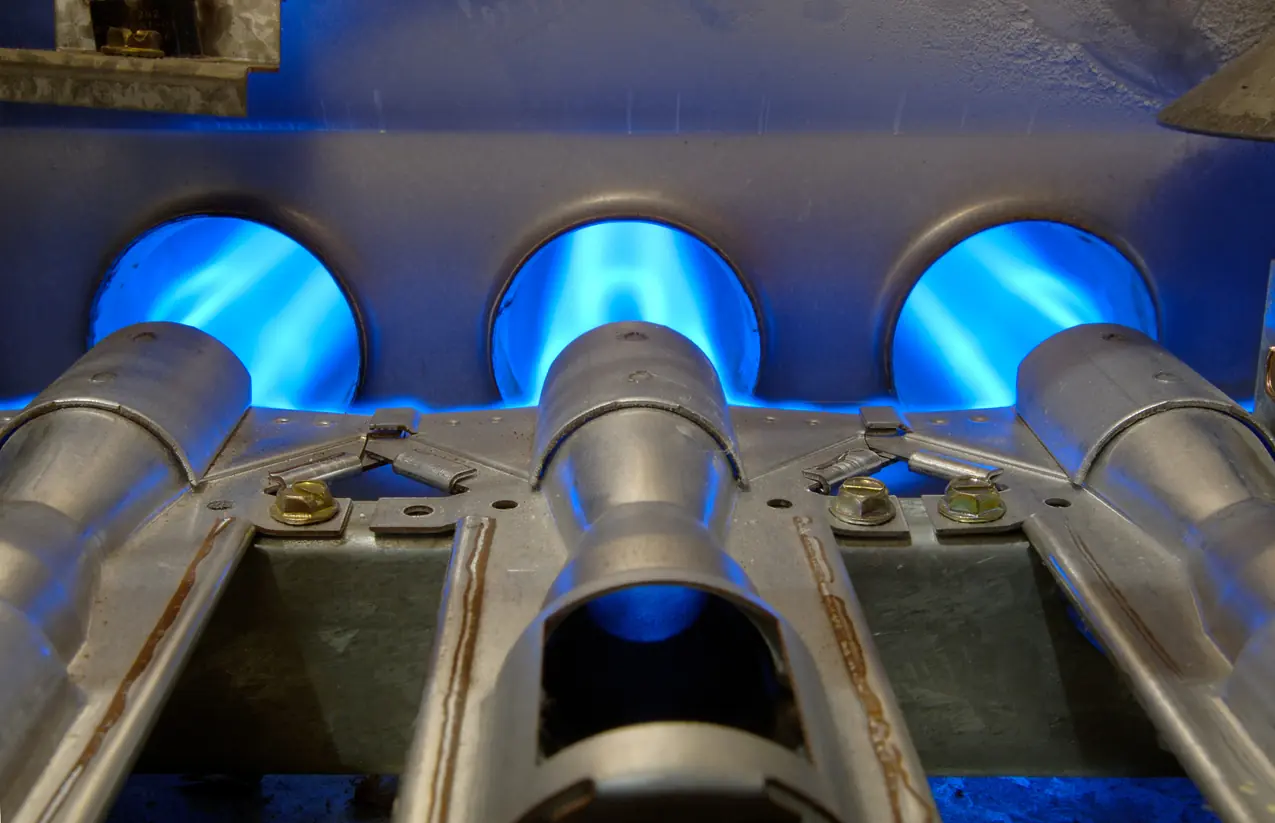 The diagram below shows our second generation "LoRaWan" hardware that uses the global LoRa frequency, for transmitting long distances — typically 500-800 feet within a facility and 1 to several miles outdoors.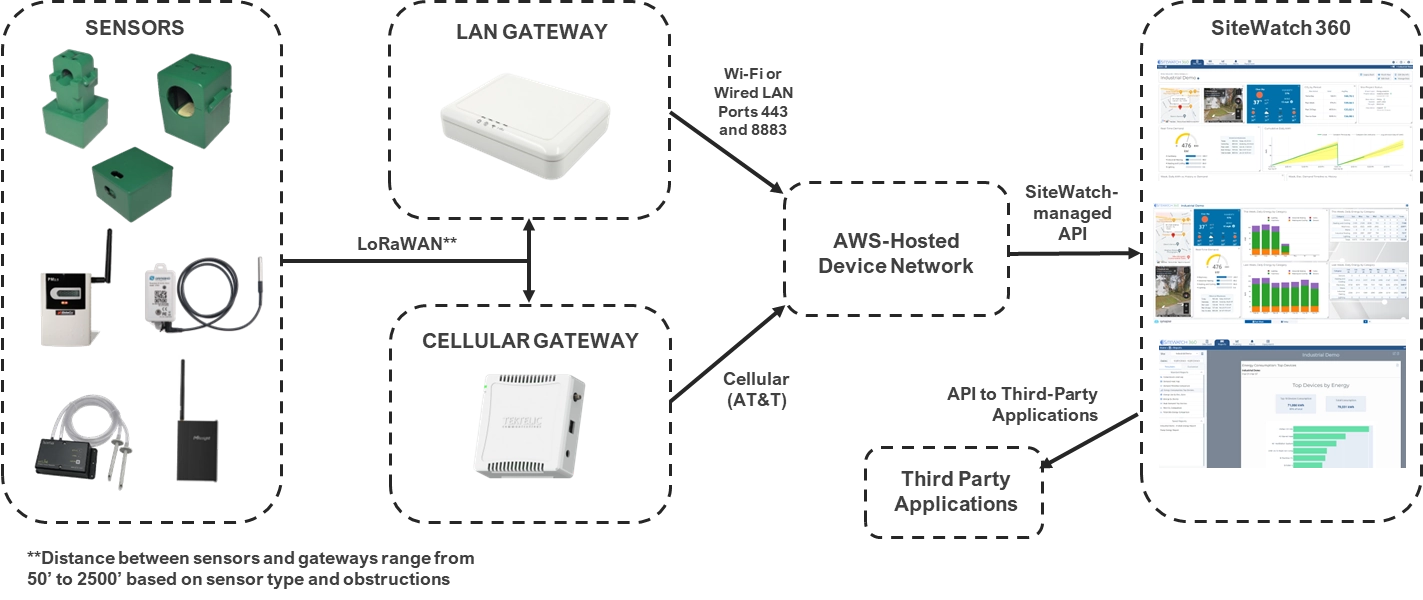 When the data arrives in our cloud, it is stored indefinitely for comparing a machine's or a production line's performance today vs. yesterday vs. a week, month or year ago.
We also designed SiteWatch 360 to be an "open" system, meaning that data can be imported from, and exported to, any other platform, whether a BMS, SCADA system or a specific application.
---
A Word About Affordability
SiteWatch 360 has been designed and priced for any size of organization — small, medium and large. Since our monitoring sensors can simply be snapped on or off a circuit, it's fast and easy to make installations from 1 sensor to 1000+ sensors. Also, because SiteWatch 360 is a cloud-based service, the cost of the sensors, installation, and training can be amortized over a 24 month period, thus avoiding up-front capital expenditure.
To complete a SiteWatch 360 installation you do not need the help of system integrators, automation consultants or software developers. Our engineers will guide you through our simple hardware installation process and will train your personnel in how to use our comprehensive software platform. Any specialized/unique changes to our software platform can be made by our developers within a few days.
To start the process and give you a firm proposal/quote, we only need a minimal amount of information — such as the number of motors you want to monitor, their geographical location within your facility, and their Full Load Amp ratings and wire sizes.